Baby girl's and boy's Footies Cleaning Mop Romper.
When babies start crawling, they become awfully busy but you can now use that to your advantage.
Amazon is selling the Baby Footies Cleaning Mop Romper made from cotton blends that can clean your floor surfaces.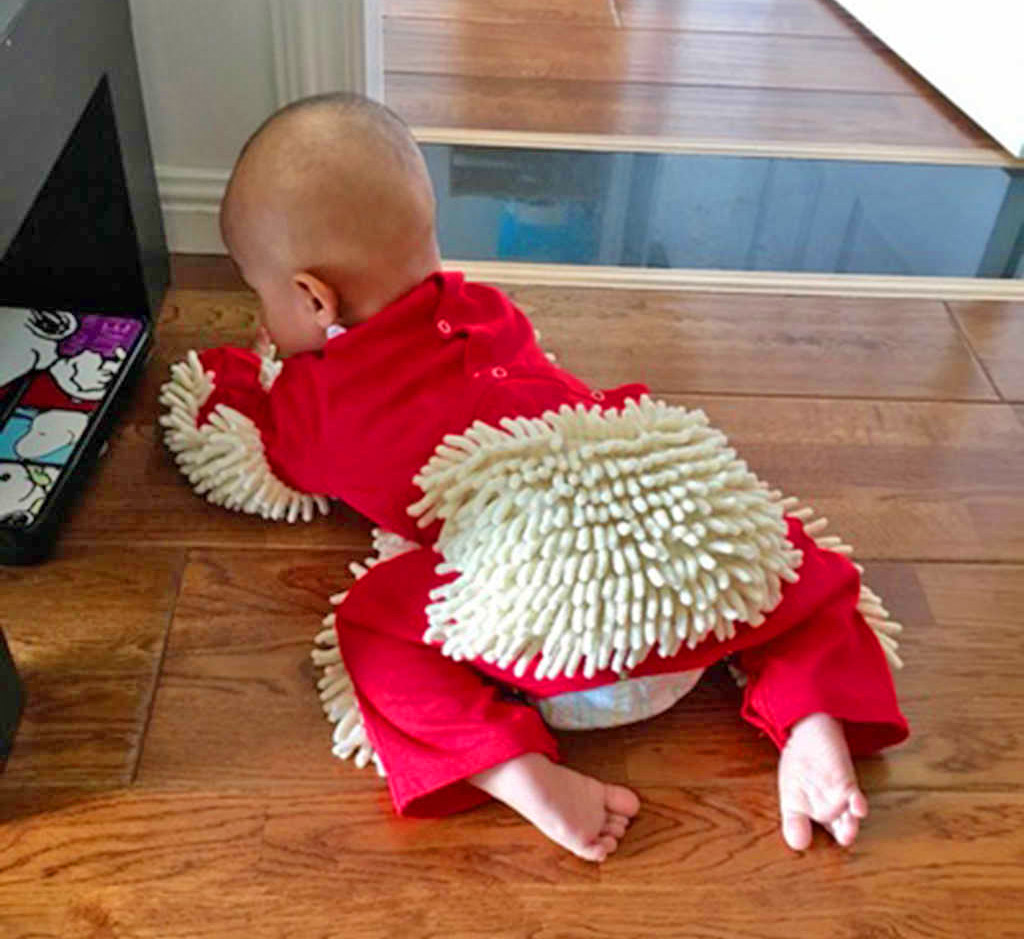 Most of us know that when kids reach that age, they may opt for another method to get around like bottom shuffling (scooting around on their bottom, using a hand behind and a foot in front to propel themselves), slithering on their stomachs, or rolling across the room and that is where the this romper can be of great use for their own spills.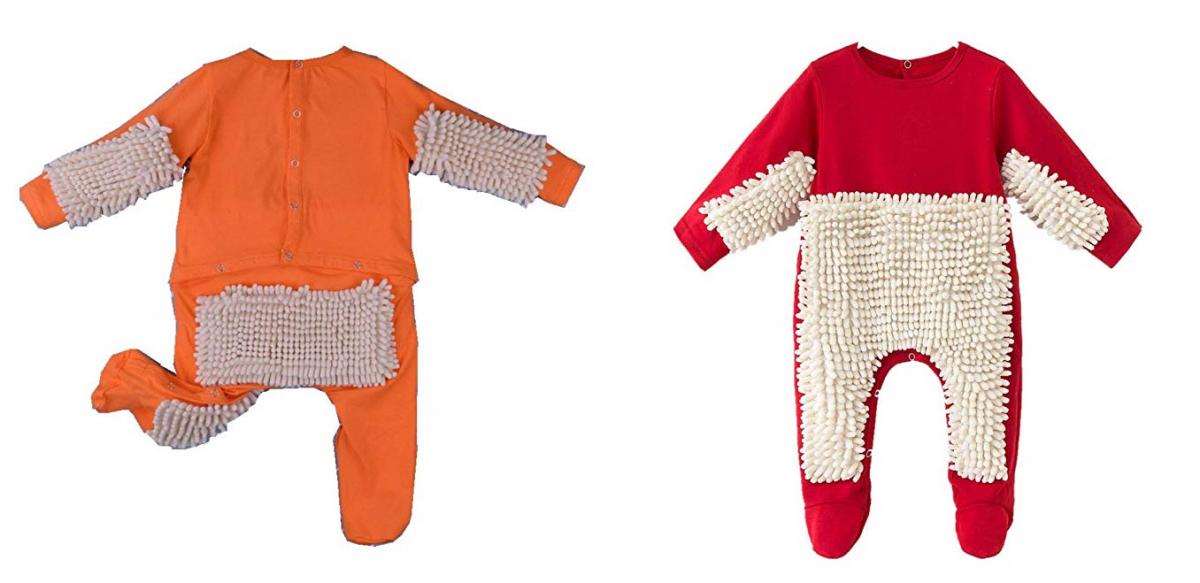 The romper makes a great gift for laughs especially for someone who just had a baby.