Maison Margiela Men's Fusion Chunky Trainers.
Fashion evolves everyday and we have seen designers' creativity with different types of designs that leave our jaws dropped.
HUSBAND SEALS WIFE'S PUNANI WITH GLUE AFTER CHEATING
We've also seen how much attention out of the ordinary designs or pieces get because of social media.
Maison Margiela Men's Fusion Chunky Trainers weren't spared the criticism.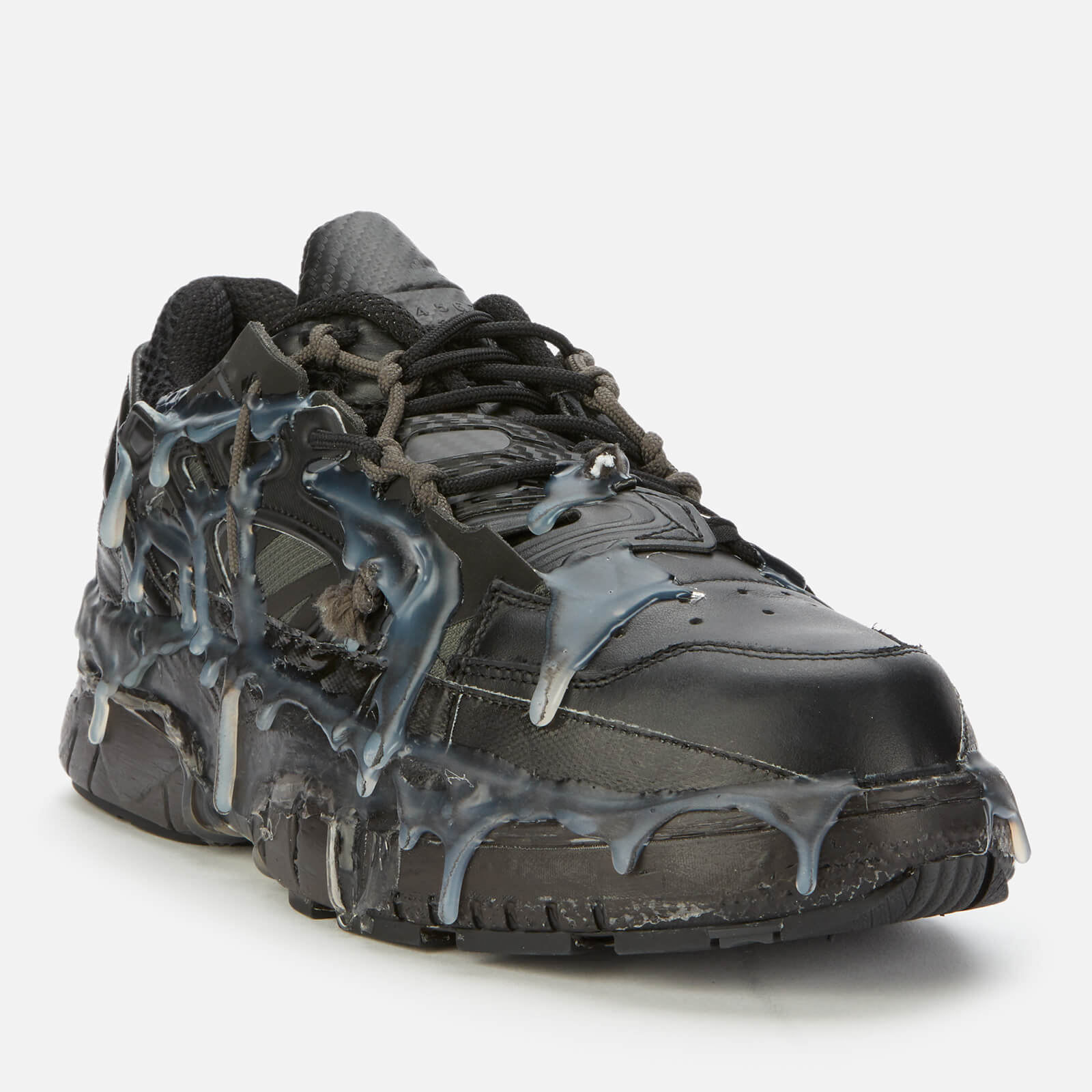 Maison Margiela is a french fashion house with headquartered in Paris and was founded in 1988 by Belgian designer Martin Margiela. The house produces both haute couture-inspired artisanal collections and ready-to-wear collections.
The 'Fusion' trainers took the trend to the extreme. The black chunky trainers draw inspiration from the fashion house's pioneering work of the 1990s surrounding deconstruction.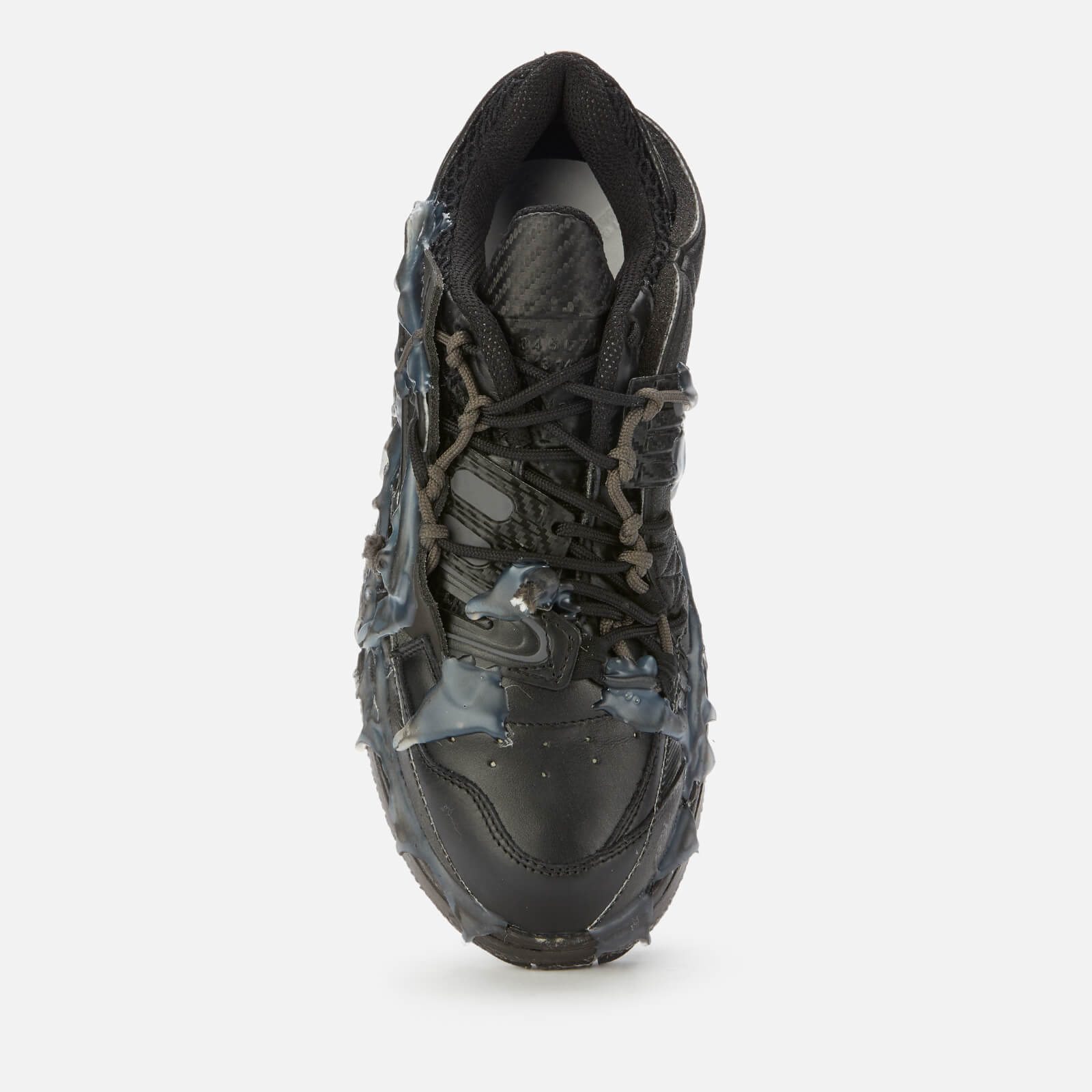 The design takes each element of the traditional trainer construction and boldly disrupts it, working with an exaggerated running shoe silhouette. The black and grey laces are knotted and interlocked, escaping onto the sides of the shoe in a rebellion from conformity. Each pair is crafted by hand, the hot glue droplets are symbolic of the human craftsmanship that has gone into their inception.
Showcasing the parts of a shoe that are usually hidden beneath a refined outer, the 'fusion' trainers are covetable precisely because of their imperfection and rawness.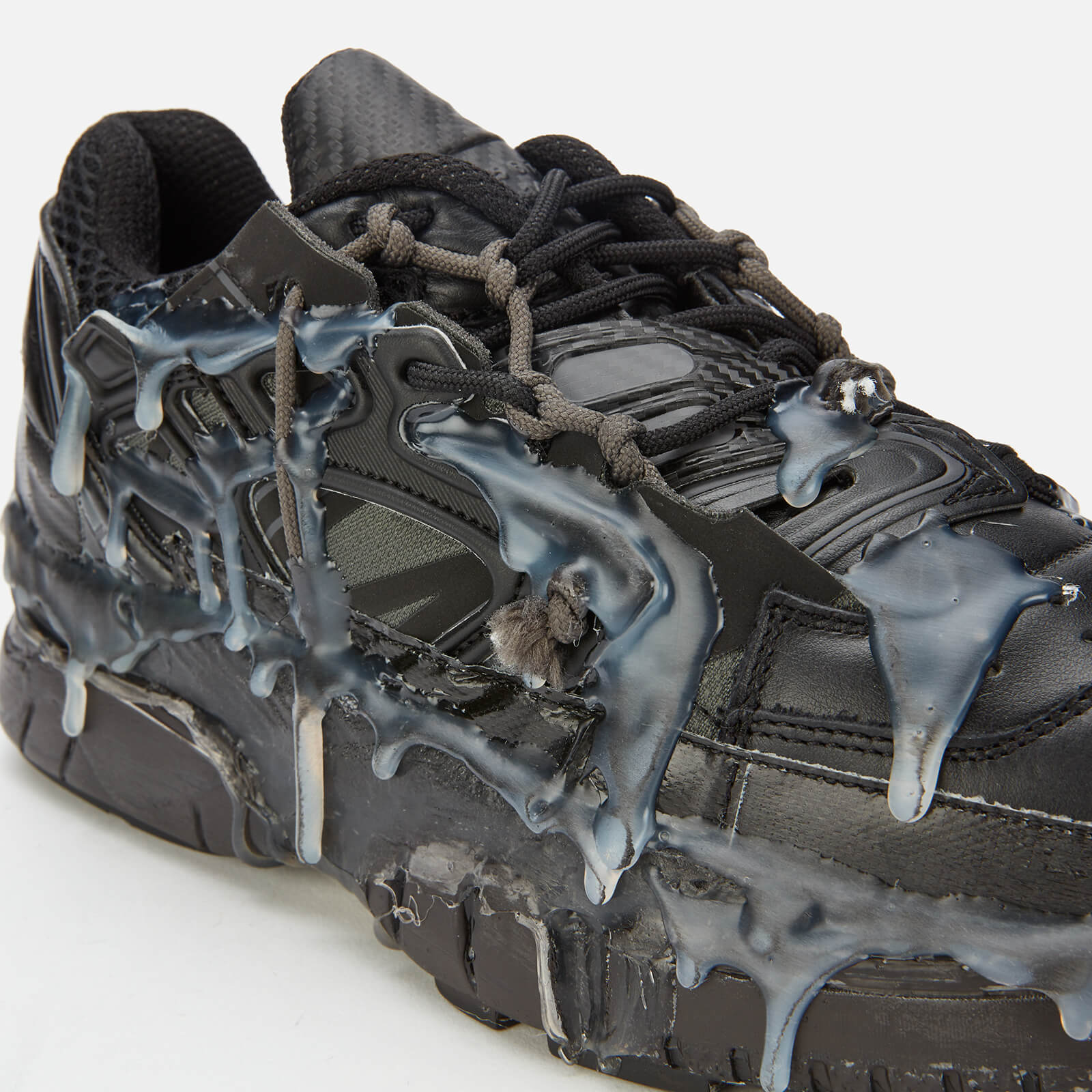 Sneakers are available on Coggles.